Whenever database tools are needed, Stellar repair for access is the first program that pops into your mind. If your database files got corrupted and you did not back them up in time, you can use the access database repair tool to repair your corrupt .ACCDB and .MDB files. Since digital assets often get corrupted over time, you can look at
Stellar Repair for Access
to repair corrupted files.
In this post, I will review the Stellar Repair for Access tool extensively trusted by key persons to repair the MS Access database & recover its objects in a new database. It previews all the recoverable things, including tables, queries, forms, reports, etc. The software supports Office 365, Access 2019, 2016, 2013 & lower versions.
What does Access Database Repair tool - Stellar Repair For Access do?
Stellar Repair for Access is a great software that allows you to correct errors generated due to corruption of '.MDB' or '.ACCDB' files of MS Access and retrieve all the inapproachable data in your database. This MDB file restoration tool allows you to work around the numerous crucial issues of Access database corruption, including hardware failures, software crashes, multi-user database access, and JET bugs.
The software rebuilds the MS Access database file's broken binary structure and then restores the affected objects and indexes. Using this MDB repair utility, you can safely repair tables, deleted records, linked tables, queries, 'Calculated' data types, Reports, and modules.
When to Use Stellar Repair for Access?
If you are getting the following errors you can use stellar repair access to fix them:
Compact and Repair Access Database is not working
Access Database that is in an Inconsistent State
MS Access Unrecognized Database Format Error (Ensure you are using the correct version of Access)
The Microsoft Jet Database Engine cannot open the file
Unexpected error 35012 (opening file) (possibly network-related corruption)
Microsoft Access has encountered a problem and needs to close. We are sorry for the inconvenience.
Key Features:
Here are some features of the Stellar Repair for Access tool you might need to know.
Fixes almost all Database Issues
The application can repair certain sorts of Access database problems like Access update query is corrupt, database filename.mdb needs to be repaired, unrecognized database format, and more. It can fix corruption errors in an Access database that can't be solved manually or by a simple repair tool.
Also, it recovers languages data other than English
The software can also retrieve different language data in the database tables. It helps recover details and retrieve the data documented in regional languages.
Restores Deleted Tables and Data Types
Stellar Repair for Access features a robust database scanning technology to reform deleted records of Access 2019, Office 365 and earlier versions. The tool can retrieve attachment data types and retrieves the long number of the data type of the Access 2019 database.
Quickly Repairs ACCDB and MDB Files
The tool can fix a harshly corrupted Access database ACCDB and MDB file of vast size and repair the database objects in a new database. The tool allows the repair of objects, including reports, forms, indexes, and many more.
Intensify view of Database Objects
The tool shows a better preview of the database objects like reports, tables, forms, queries, and more. You can select all or exact database objects you want to repair from the preview bar.
Stellar Repair for Access – Technician Version
The technician version of the Stellar Repair for Access tool allows you to repair corrupted Access database files on multiple systems in the same location.
Select the Recovery of any Database Objects
It allows you to select recovery of any database objects like forms, modules, tables, and more. You can choose a single or specific object in the preview panel and save it to the selected location.
How to Download And Use Stellar Repair For Access
Follow the below steps to download and use stellar repair for access:
2. After downloading the application. Install and open it on your PC.
3. 'Browse' or 'Find' corrupt Access database file from the main interface.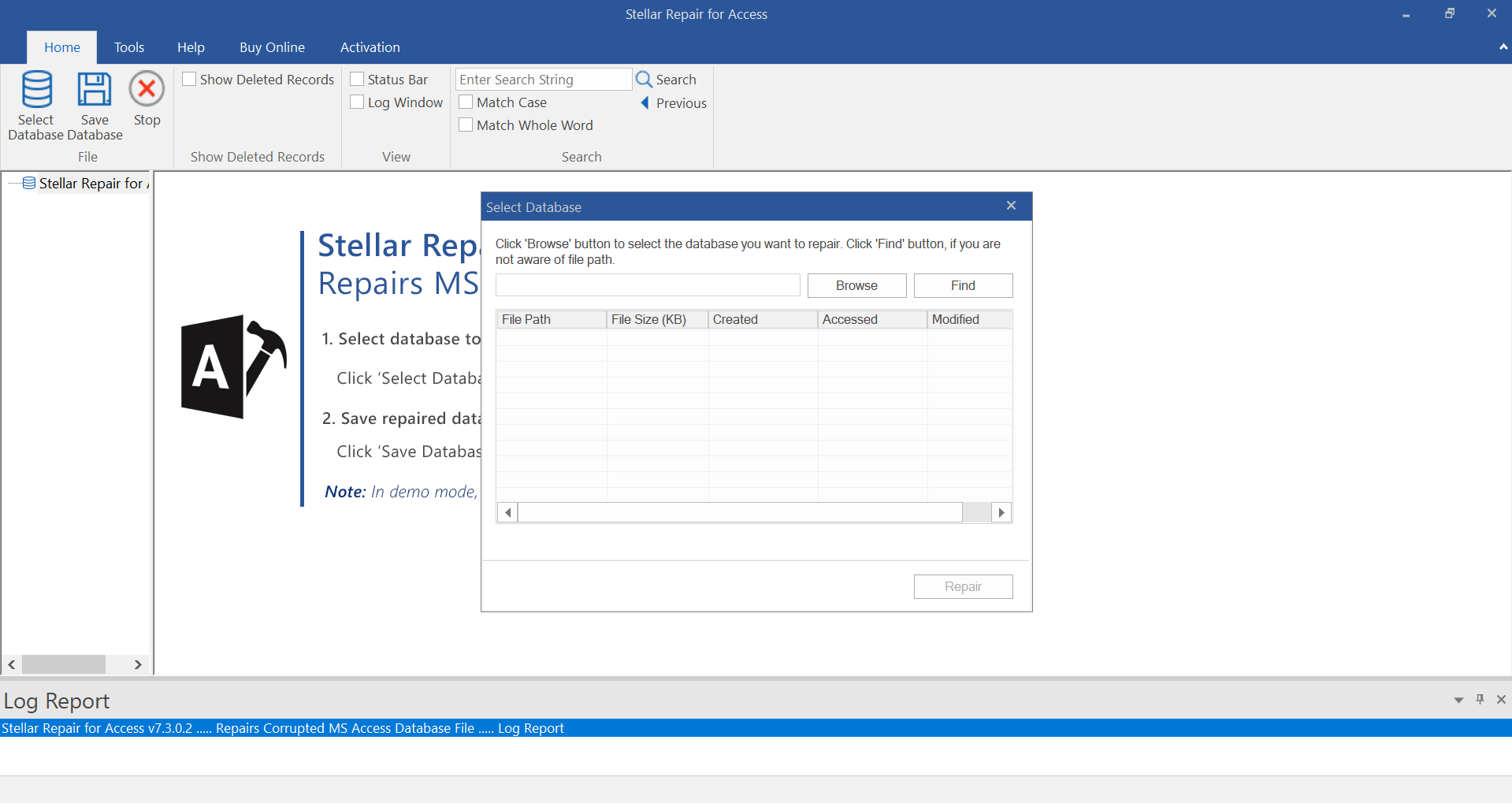 4. Select the corrupt database file and click 'Repair'.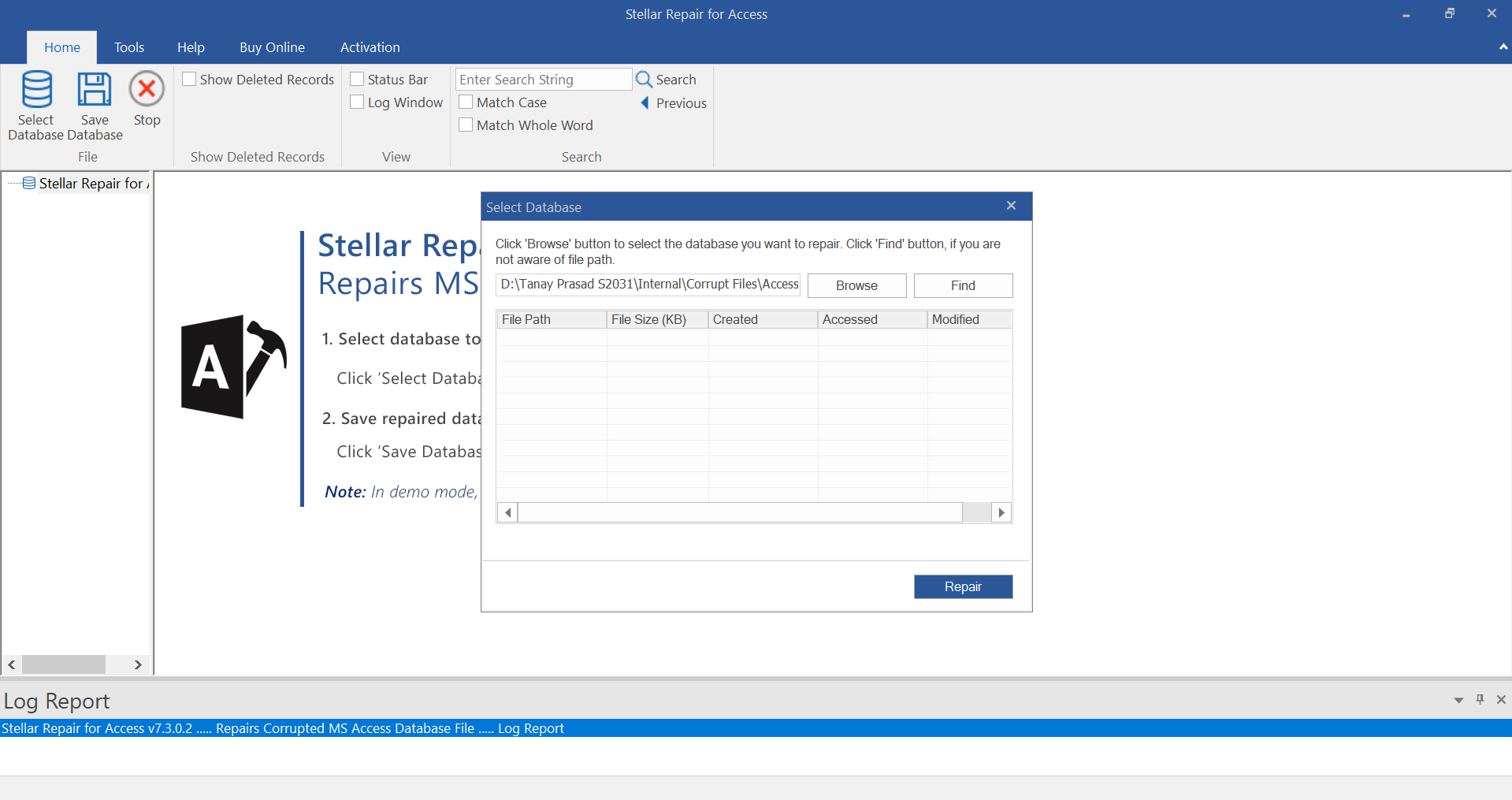 5. Wait for the repair process to complete and Click 'OK' when the 'Repair Complete' message box appears.
6. Preview & select the objects you want to restore, then click 'Save Database'.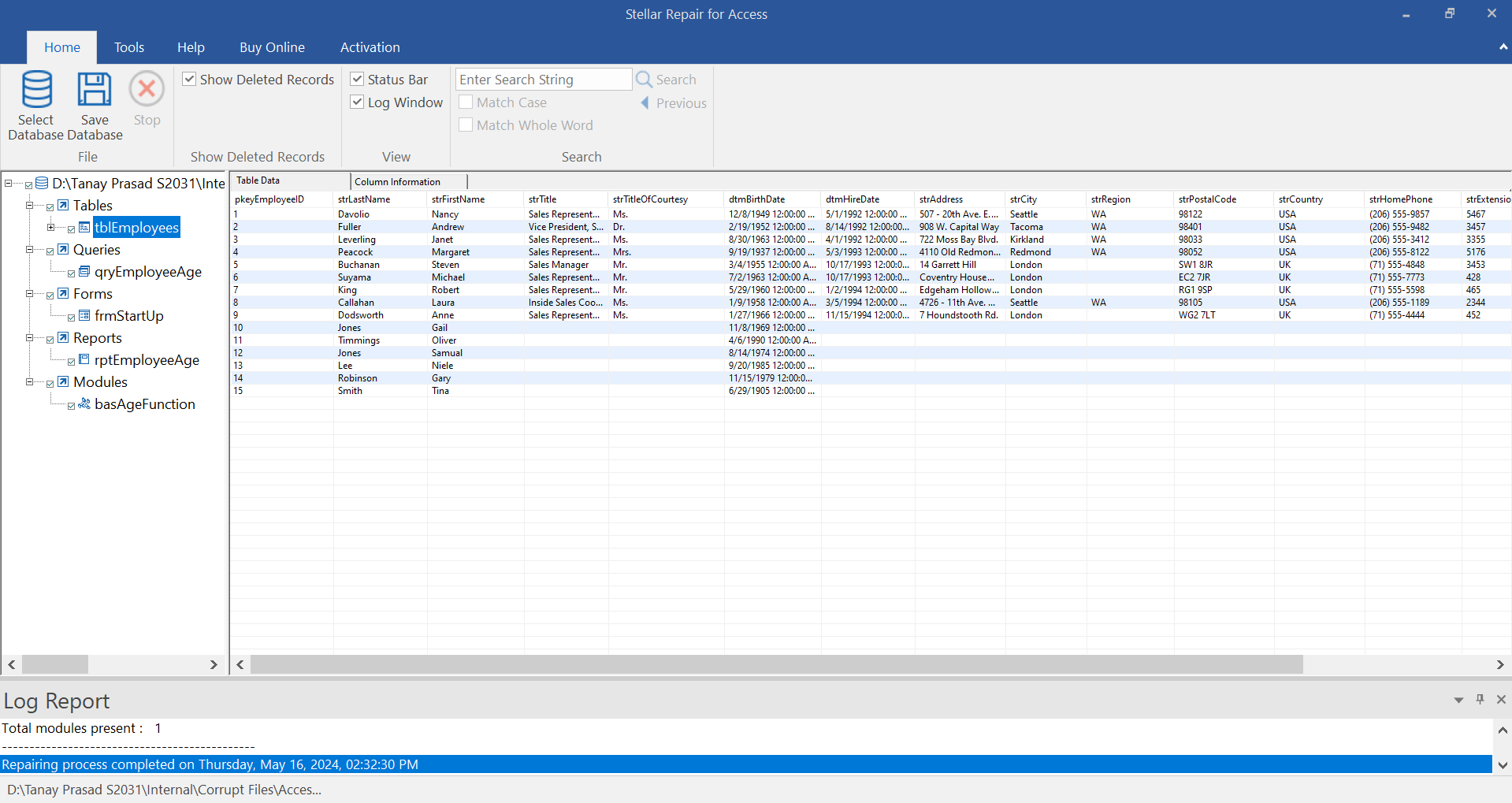 7. Select the location to save the database and click 'OK'.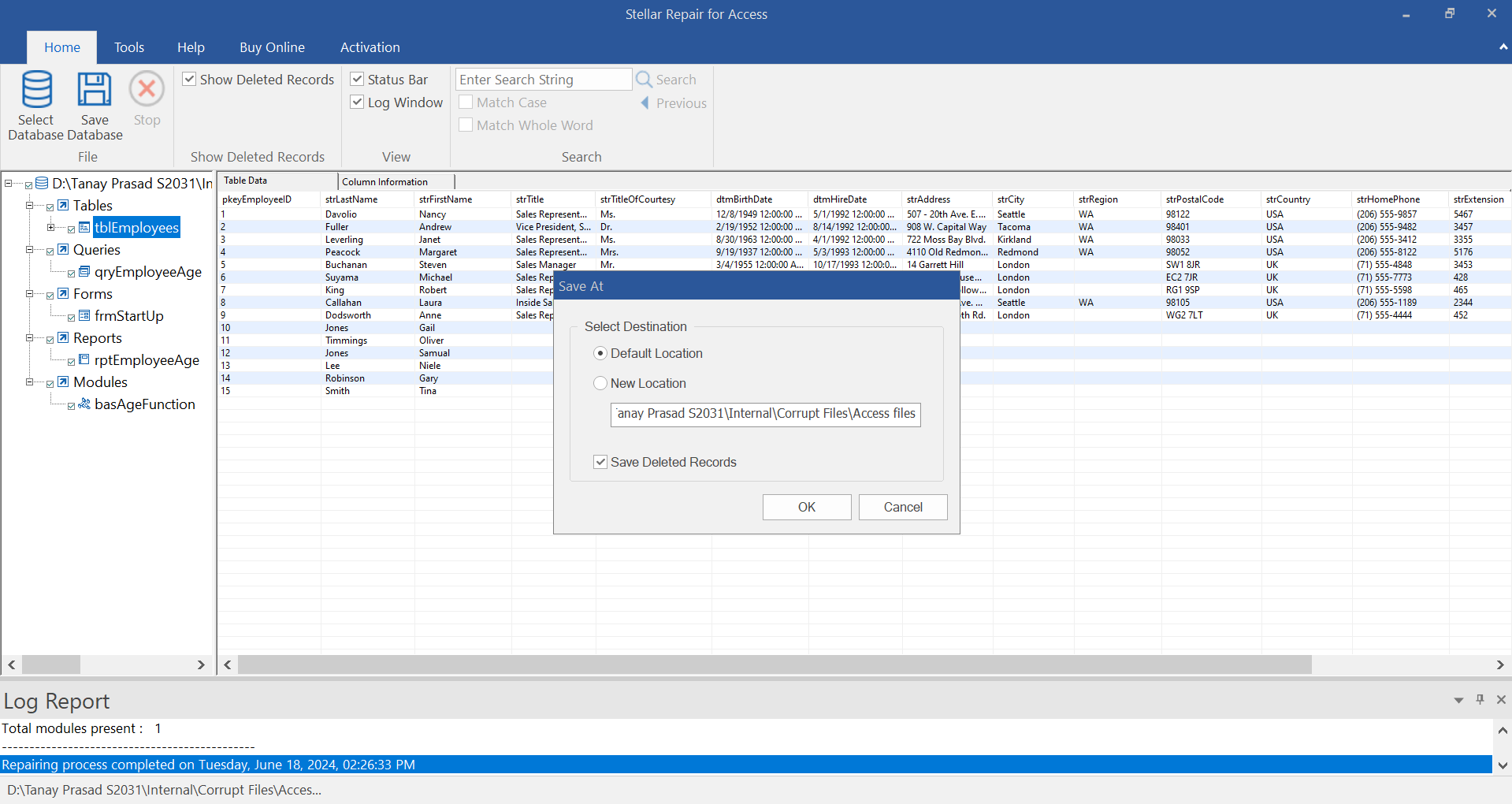 8. Confirmation message 'Repaired file saved successfully' is displayed.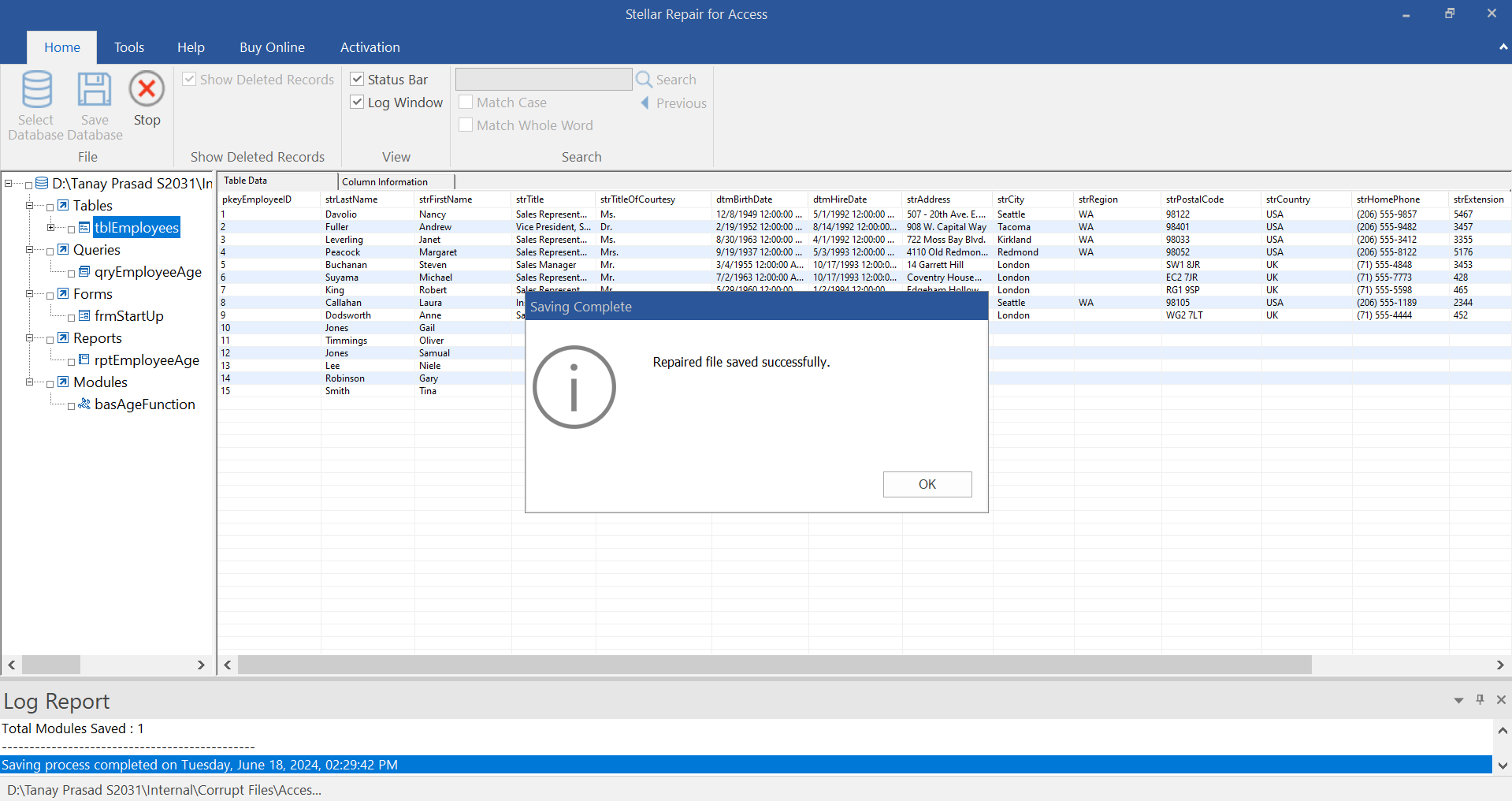 9. That's it.
Conclusion
So this is the review of the stellar repair for access tool. It helps you to recover your database effortlessly. The software can repair corruption in an Access database caused due hardware failures, software conflicts, and inconsistencies in the database design. So if you are facing such problems, feel free to use this tool. I hope this article helps you in getting what exactly you need.